Make Sure Your Investments Don't Go On Vacation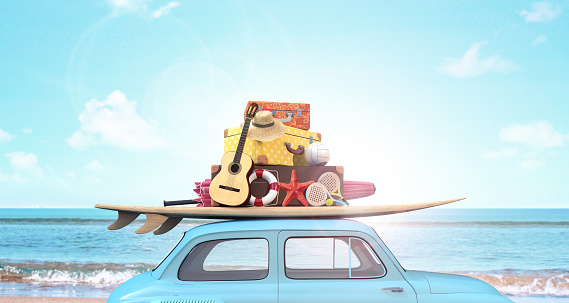 This summer, make sure your investments don't go on vacation. Your accounts should continue to work hard on your behalf, even when you are busy enjoying the Jersey Shore with your family. The key is to find an advisory firm that will use an investment strategy that never takes a vacation.
While you are busy eating boardwalk pizza and boogie boarding waves, what is your advisory firm doing to maximize your investment returns? Do they have a defined "buy and sell" discipline? Meaning, what prompts them to add or delete an investment in your portfolio? Do they add an investment after it's on the front cover of financial magazines or sell after it experiences below average returns? This would be similar to buying high and selling low.
Similarly, what process is your firm using to determine what asset classes and sectors you have exposure to in your portfolio? Are you invested across many asset classes and sectors without a process to determine what areas are "heating up and cooling down"? What if your accounts could be invested in the areas that are gaining strong momentum and conversely, be steered away from the areas that are slowing down or are going backwards.
In the past, the most accepted method of investing was to spread your money out amongst many asset classes or mass diversification. Some would do well, some would not. Each year you would rebalance your account, taking money from the areas that did well and transfer it to the areas that did not. The hope would be that eventually, the underperformers would eventually become the outperformers. This is called the Modern Portfolio Theory, though the data stems from the 1950's. Not so modern is it? The issue however is, what happens when a sector or asset class underperforms for long periods? How long should you keep taking money from your winners and give it to the losers. This process would be referred to as a "buy and hold" strategy. We refer to this as Deworsification. If you don't know what your current portfolio strategy is, you should ask. Your long performance will be tied directly to this.
We believe there is a better way. We use a math-based, non-emotional process to help us determine what areas are outperforming with positive momentum and what areas are underperforming with negative momentum. We continually monitor these changes and reallocate as necessary. We construct our models using this data. As a result, our tactical model's five year performance numbers as of May 2019 was 17.56% net of all fees and expenses. It must be noted that past performance does not guarantee future returns. As a comparison, the S &P 500 returned 10.5% during the same period.
Investors should ask themselves if they fully understand what their current investment methodology is. If they are unsure, further investigation is needed. Your account's long term performance will be directly affected by what you are invested in and how it's monitored.
This summer, while you soak up some rays relaxing on the beach, you can make sure your investment accounts don't take a vacation. If you are interested in a complementary review of your current portfolio, call our office today. We would love to make sure your investments work hard so you can take longer vacations!
---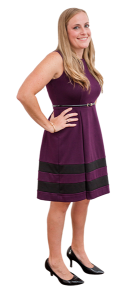 Ashley Rosser, President
Prior to her career in the financial services industry, Ashley earned her Bachelor of Science in Nursing from Cedarville University.
Ashley decided to make a career change from her ten years within the healthcare industry as a pediatric emergency room nurse to retirement and 401K investment planning. She joined Victory Fiduciary Consulting in 2008 after obtaining her Series 65 professional financial license and went on to earn her AIF (Accredited Investment Fiduciary) professional designation from the Center for Fiduciary Studies.