Ashley Rosser, President, AIF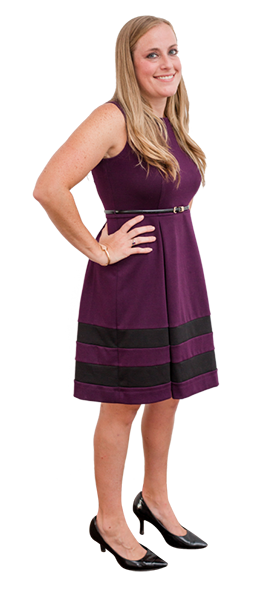 Ashley is President of Victory Wealth Partners. In that capacity, Ashley oversees the firm's overarching executive operations, including Plan Sponsor Services, New Business Development, Private Investor Client Services, Vendor Management, and Human Resources. She educates Plan Trustees and their Board of Directors on legislative changes made by the Department of Labor and provides recommendations on required 401k plan conformity.
Ashley previously served as Director of Plan Servicing of the firm's 401K corporate clients. This includes all 401K compliance consulting, portfolio investment consulting, screening, monitoring, and quarterly fI360 reporting. As the firm's Advisor Liaison, Ashley was responsible for all 401K group participant education, investment consulting and plan servicing.
Ashley grew up as the daughter of Victory Wealth Partners's CEO Bud Verfaillie and was raised to be knowledgeable of her own personal financial investment planning. Ashley began to take a special interest in retirement planning and securing a future for her own family upon becoming a wife and mother of three children.
Prior to her career in the financial services industry, Ashley earned her Bachelor of Science in Nursing from Cedarville University.
Ashley decided to make a career change from her ten years within the healthcare industry as a pediatric emergency room nurse to retirement and 401K investment planning. She joined Victory Wealth Partners in 2008 after obtaining her Series 65 professional financial license and went on to earn her AIF (Accredited Investment Fiduciary) professional designation from the Center for Fiduciary Studies.
Ashley enjoys personal fitness, including swimming, biking, and long distance running. She actively participates in local competitive runs and triathlons. Ashley is a wife and mother of three children and enjoys spending quality time with her family. In addition, Ashley coaches her children's sports activities.